Direct Deliveries to Škoda Auto
20/01/2013, Kroměříž
PLASTIKA a.s. has become a Tier 1 supplier to the car manufacturer Škoda Auto, a.s.
Scrapers for Rapid and Citigo
In January 2011, the joint-stock company PLASTIKA was nominated as a manufacturer of ice scrapers for the car Škoda Rapid. The scrapers are bi-component parts made in the special production hall with cleanroom. The production process is realized according to specific rules to assure high quality of products.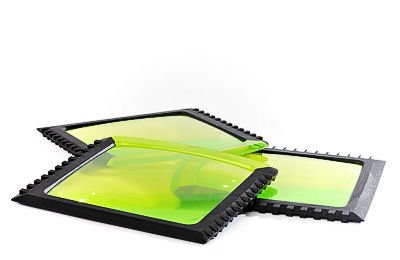 Ice Scrapers for Škoda Rapid Cars
A year later in April 2012, PLASTIKA kept its position and it was nominated to produce the scrapers also for the Škoda Citigo cars.
Tear 1
Thanks to these projects, the company ranks among the Tear 1 suppliers directly for car manufactures.
Complete Plastic Components
PLASTIKA a.s. Kroměříž with annual sales about 500 million CZK belongs to important suppliers of complete plastic sub-components of industrial products, especially for automotive and PC industry.
Šárka Bradíková - sales
Last update 22/02/2011